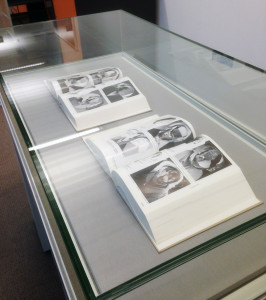 Spotlight Project at the Chelsea College of Art Library, Millbank on until February 26, Curated by Gustavo Grandal Montero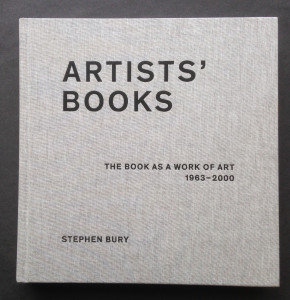 Two works by Denise Hawrysio are featured in this new publication by Stephen Bury, entitled Artists' Books: The Book as a Work of Art.
The history of artists' involvement with the book format between 1963 and 2000 includes a fascinating range of artists and movements from Mallarmé to the
Piece of Paper Press via Cubism, Futurism, Dada, Fluxus and conceptual art. This second edition includes updated text with new bibliographic descriptions of 600 key artists' books and over 130 new, full-page, colour illustrations taken from the internationally renowned Chelsea College of Art & Design Library collection.
Dr Stephen Bury is the Andrew W. Mellon Chief Librarian, Frick Art Reference Library, New York.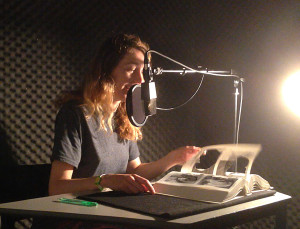 Recording Eleanor Brown's reading of Spotlight (Female) for an event and book launch at Matt's Gallery, London, in October. The show is part of a programme of events called Poetry and Pattern, a series based on the use of repetition as a device to create poetry, print or performative works. Curated by X Marks the Bökship.